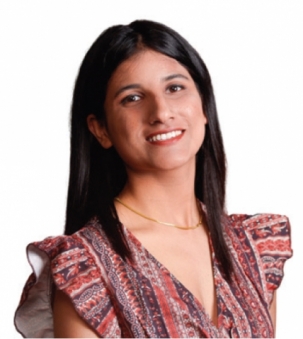 Saloni Bansal
REALTOR®
Provincial Realty
Originally hailing from India, Saloni made her way to Canada in 2021 with a singular aspiration—to realize her dream of becoming a homeowner, which she achieved by purchasing her first property. This pivotal moment ignited her profound passion for the world of real estate. Saloni boasts a diverse background, having worked in various customer service capacities. Her extensive experience in customer service has instilled in her a deep appreciation for transparent communication and the building of trusting relationships.

Embracing a global perspective, Saloni empathizes with newcomers to Canada as they navigate the local housing market, recognizing the significance of assisting them in uncovering their ideal homes. As a dedicated real estate agent, Saloni is unwavering in her commitment to providing her clients with tailored expertise, professionalism, and a genuine sense of care to help them achieve their real estate objectives.

Beyond her role in real estate, Saloni also serves as a senior records clerk at the Queen Elizabeth Hospital.